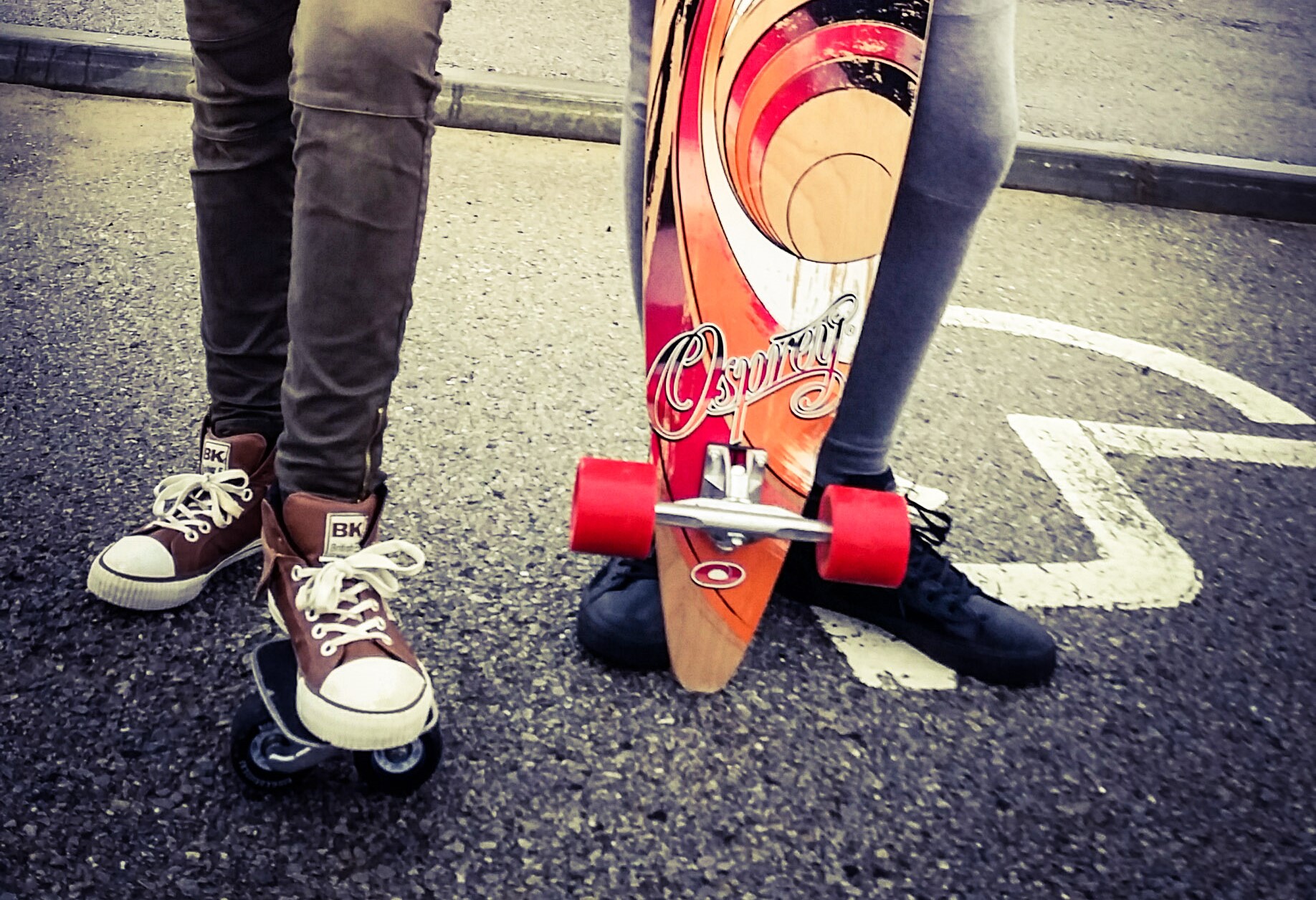 Oh Joy! Its Back to School time! Bringing increased traffic to the school gates where it appears parents are obsessed with driving as close as they can to the school including on the footpath, so their kids don't have to use their legs.
Get Ireland Active.ie are saying that 4 out of 5 children are not getting enough physical activity. Should it be always down to the schools to provide PE every day? Or can we do something about it in a very basic way?  While it would be ideal to have more in school, it is not always possible, we could take more responsibility ourselves.
What we do with our children, the examples we set – these form habits that will stay with them as teens and adults.
We drive them right up to the school gates for their safety, for the weight of their school bags and to prevent them getting wet. Then when they are teens we complain they expect to be driven everywhere door to door. They won't do anything unless we take them there personally. We can't set a protocol, maintain it for years and wonder why there is MUTINY later!
This morning and evening ritual can become so many positive things for both child and parent. It can become PART of that hour a day activity that leads to a healthy body, healthy bones, healthy heart and a healthy attitude to activity …and more importantly it can lead to independence. Initially the parent may carry the bag and walk the distance with the child (free workout for the parent!) – it may only be 5 minutes, but this can evolve as the child gets older and more capable to allow for them to carry their own bag, walk to school a little further and get some fresh air (and no they won't melt) and they become more self -reliant.
I am particularly impressed with a young national school boy who lives along my road to the local town. For the last 2-3 years he has walked the half mile to school or cycled it, first with his parents walking with him which then evolved into him being seen off by parents down the road (long stretch of road of visibility), and now on his own. He can be seen from space with all the neon yellow he wears, but every year I see him getting taller, more able and more independent and it does my heart good.
When mine were small I would park a small distance from the school as I did not like the congestion. I lived too far away to walk the full distance and I was going on to work after with a load of equipment. However I would bring small spawn on hip and older spawn walking in hand, sometimes with umbrella. When they got older I would park and walk with both, then walk on with the other, it was the best part of my day because small spawn and I used to chat all the way down the road about life the universe and everything.
So I ask the question – Do we need to drive perfectly healthy children and teenagers all the way to the school gates or could we walk with them, talk to them, encourage them to use their legs and be more active?
The extra bonus would be that it would cut down massively on the congestion at the school gates twice a day – how bad. Active kids stand a better chance of being active adults
The other burning question – does all exercise have to be scheduled/drop off/collect type of exercise? Can't it be free play like it used to be? and just walking to the shops or school?
My spawn now?  Longboarders both, cyclists both, TRX training and pilates both. Ginger Spawn says " other kids can't walk to school by themselves, I buy too many boards for my own good, use all of them and I'm going to cuddle with one of them tonight!" (she loves them that much… Tall Spawn wants to long board to school during his mock exams as he won't have much to carry
And me? I'm a proud mammy.